It's funny how, every once in a while, if you listen to the subtle messages unfolding around you on a constant basis, you pick up on a pattern of small bits of information that seem to build into something substantial. That happened to me recently on the general topic of effortlessness. Like many would-be adepts, I have a number of daily practices that I fit into various parts of the day. Sometimes they pay off with feelings of increased awareness or energy but, if I were being totally honest, most of the time they feel like drudge-work… a part of the day that occurs more out of habit than anything else… with the basic idea being one of consistency rather than joy.
I was listening to the latest Sam Harris podcast today and ran across an interesting take on something that should be familiar to most Western Ceremonial Magicians. Eric Weinstein was talking about finding meaning in license plate numbers as he drives around (don't we all do that when we first start on the Path?) and the way he explained it was:
"...it's important to notice what it feels like to discern meaning where there is no meaning... it's important to get in touch with the "as if madness" experience in order to guard against madness; so I'm hoping to suspend my insistence on Truth for periods of time..."
I'm not sure about the connection with madness, per-se… and I'm wondering if that wasn't just a ploy designed to wrap up the thought before getting interrupted. I realized when he said that that another good reason for discerning meaning where there is none is to prevent intellectual ossification (my term… it didn't appear in the podcast, as far as I know). The belief that one particular way of looking at things must serve as the filter through which we see everything else from that point forward seems to be common in most philosophies and pretty much all religions. Adherence to a strict theology makes us less able to evaluate contrary ideas on their own merit. On the other hand, by constantly playing fast and loose with one's synaptic network, so to speak, one might stand a chance of maintaining enough mental flexibility to recognize a true Epiphany when it finally does come.
It's ironic that avoiding intellectual ossification was one of the main points that Sam was trying to convey just moments earlier… that there's no logical reason to use one or more points-of-view which happen to have been elaborated thousands of years ago over new points-of-view developed by one's own reason in the present time. Of course, that's easier said than done and when most people start on any sort of Philosophical or Spiritual Path, they're usually not capable of the kind of deep reasoning that would discern the "true meaning" of the Universe at first glance… so we may need to use ancient philosophy and religion as a crutch for a while… in order to bootstrap our thinking to the point where we can reason with some depth on the Universe and our purpose within it. But I expect that we all have to eventually drop the rhetoric and design our own systems based on First Principles.
I was listening to an interview with the authors of the new book The Distracted Mind on NPR this morning and they touched on a favorite pet peeve of mine that centers on a basic misunderstanding of the term multitasking. According to Wikipedia, the first published use of the term "multitask" appeared in an IBM paper describing the capabilities of the IBM System/360 in 1965. Is is only recently that the term has been used in the common vernacular to refer to the apparent ability of humans to "concentrate" on more than one task at a time.
I don't imagine anyone capable of reading these words hasn't already heard that the musical legend David Bowie is no longer with us. There's not much I can add to the seemingly endless stream of articles and posts bidding farewell, but I felt moved to ruminate on what his passing meant to me personally.
This is just a quick note to help simplify the Japanese postal address system. It's different from the system used in the US and many other countries but once you understand the theory, it's really not that confusing.
Anyone who has been poking around on this blog or the static web site it replaced knows I was once involved with Scientology. An old-time friend of mine, who also dabbled a bit in Scientology many years ago, recently asked me what I felt I got from OT3, whether it was worth it, and whether it really resulted in becoming super-human.
After exactly two years as a smartphone user, I recently traded up from a Fujitsu Arrows Z to an Xperia Z2. I did a lot of research online to discover what people liked and didn't like about the phone before making the leap. After all… $800 is a lot of money, even if about 2/3 of it eventually comes back in the form of carrier subsidies (more on that in a future post if anyone is interested). This post is meant to return the favor so future prospective buyers can benefit from my short experience with this model.
Among the many social forums in which I tend to roam, I also happen to be one of many moderators on a forum whose name I won't mention (since this post derives, at least in part, from a conversation on a private section of that forum). The issue was a recent change to the rules allowing (perhaps even obligating) moderators to edit posts that contain personally-identifiable information like email addresses and/or physical addresses. The issue is not one of free advertising (which is also an issue on this particular forum) but "protecting" newbie posters from mistakenly revealing information they might not have otherwise. One of the reasons given was that moderators have an "obligation" to protect users from themselves.
I've just discovered a web site called Numbeo (http://www.numbeo.com). It was created by a guy who used to work for Google Ireland. The idea is to have regular people from around the world submit prices in their areas for certain common commodities and services and to use the results to compare the cost-of-living among various cities. Since I am often asked what it costs to live in Tokyo, I've bookmarked this page as my new standard answer.
Have you heard? Nokia recently announced the "Nokia X" – a new phone that's based on Android… but it doesn't have any Google apps and isn't compatible with Google Play. It uses a "Windows Phone style shell" which I assume is referring to the main UI. The apps will come from the presumably extensive collection on Nokia's own app store.
It would be interesting to sit on on some of their Marketing meetings. They must be convinced that if they gold-plated a turd and stamped "Nokia" on it, people would buy it. Apple?… maybe. Nokia?… they must be smoking something pretty good over there.
No Android fan is going to buy this thing with a Windows UI and no access to Google apps. Windows fans won't buy it because it's got Android inside. And iOS users… well… they won't buy anything that doesn't start with an "i". So it must be targeted at Nokia fanboys who are willing to bet that the company might be around for a while to service the phones when they break and to write 10,000 new apps to replace the ones you can't download from Google.
If you hail from the States, don't look for this thing on shelves any time soon. Rumor has it they don't intend to market in North America.
Smart move…
(a discourse on myriad diverse matters)
0. Learn first -- Oh thou who aspirest unto our ancient Order! -- that Equilibrium is the basis of the Work. If thou thyself hast not a sure foundation, whereon wilt thou stand to direct the forces of Nature?
Of all the material published by Crowley, one of my favorite documents is Liber Librae. In this paper can be found a summary of the proper "attitude" of a Magician. The spirit of Librae, however, is not new. These same concepts are to be found in the Fourth Knowledge Lecture of the Order of the Golden Dawn, in the section entitled "On the General Guidance and Purification of the Soul." What IS new is Crowley's attempt to marry the diverse concepts of science and religion into one cohesive system. These two seemingly diverse sides of our Thelemic coin form just one of the many manifestations of the dichotomy of Hod vs. Netzach – the battle between the Head and the Heart.
The Minus Grades are listed from bottom to top. One goes over each by oneself or with a friend (a good idea).
The following is a short parody of a paper which is found at the very start of every course textbook used in Scientology. The actual author would prefer to remain anonymous for obvious reasons.
One:

Stealing the correct technology

Two:

Knowing the stolen technology

Three:

Knowing it is stolen
To anyone who knows me, it should come as no surprise that I enjoy Japanese Sake (also known as Nihon-shu in Japanese to distinguish it from sake, the Japanese word for alcoholic beverages in general). Living in Japan puts me in almost constant contact with a steady stream of new brands as most restaurants which are serious about Sake make a point to bring new ones in pretty much every week. There are at least three restaurants in my immediate neighborhood where the staff knows that my preference is to drink something I haven't had before. At this point, I don't even need to look at the menu any more. So it seems only logical that I would eventually find myself in John Gauntner's Sake Professional Course.
Ok, we all know that 666 is the Number of the Beast. But have you seen these:
| | |
| --- | --- |
| $665.95 | Retail price of the Beast |
| $699.25 | Price of the Beast plus 5% sales tax |
| $769.95 | Price of the Beast with all accessories and replacement soul |
| $656.66 | Walmart price of the Beast |
| 6, uh... what was that number again? | Number of the Blonde Beast |
| 00666 | Zip code of the Beast |
| 1-900-666-0666 | Live Beasts! One-on-one pacts! Call Now! Only $6.66/minute. Over 18 only please. |
| Route 666 | Highway of the Beast |
| 666 F | Oven temperature for roast Beast |
| 666K | Retirement plan of the Beast |
| 6.66 % | 5 year CD interest rate at First Beast National Bank, $666 minimum deposit. |
| i66686 | CPU of the Beast |
| 666i | BMW of the Beast |
| DSM-666 | Diagnostic and Statistical Manual of the Beast |
| 668 | Next-door neighbor of the Beast |
from Free Agent March 1987 (a Portland Oregon alternative newspaper)
Republished in the Utne Reader Nov/Dec 1993
We have been lucky to discover several previously lost diaries of French philosopher Jean-Paul Sartre stuck in between the cushions of our office sofa. These diaries reveal a young Sartre obsessed not with the void, but with food. Apparently Sartre, before discovering philosophy had hoped to write "a cookbook that will put to rest all notions of flavor forever." The diaries are excerpted here for your perusal.
Back in the days when cards and letters took days (sometimes weeks) to reach their destination and calling a distant friend on the telephone cost more than a decent dinner, people tended to make each contact count by including as much recent news as possible. Generally, the communication was aimed at a specific person or family so the contents were often personal, based on the relationship the sender had with the recipient. Not always, of course. I still recall receiving end-of-year "form letters" from friends who thought it was simpler to just dump the news of one's latest adventures on everyone at once. But, more often than not, the result of the contact was usually a genuine, heartfelt connection; a real feeling of two people having caught up with each other.
This hard-won advice is intended only for those couples who are truly considering entering into a cross-cultural marital situation. Simply marrying someone whose ancestry is different from your own is not quite the same thing. Much of who we are and what we believe is the result of what we see around us as examples during our childhood. Someone born in Japan who is brought to the United States before school age and who has lived here ever since will not benefit so much from the advice I have to give here. I'm not saying there will not be obstacles to overcome in any case. Just that my particular experience is with someone who was raised all her life in a different culture from myself and it is to those in a similar situation that I address this discourse.
Here's an application to NYU undergrad. The student was accepted.
3A. IN ORDER FOR THE ADMISSIONS STAFF OF OUR COLLEGE TO GET TO KNOW YOU, THE APPLICANT, BETTER, WE ASK THAT YOU ANSWER THE FOLLOWING QUESTION: ARE THERE ANY SIGNIFICANT EXPERIENCES YOU HAVE HAD, OR ACCOMPLISHMENTS YOU HAVE REALIZED, THAT HAVE HELPED TO DEFINE YOU AS A PERSON?
"I was recently on a tour of Latin America, and the only regret I have was that I didn't study Latin harder in school so I could converse with those people." – J. Danforth Quayle
"If we don't succeed, we run the risk of failure." – J. Danforth Quayle
"Republicans understand the importance of bondage between a mother and child." – Vice President Dan Quayle
(L. Ron Hubbard)
Original Founder's Bulletin #1
SCIENTOLOGY
The Ultimate Implant
My dear old friends,
You had better take a seat for this one, I am about to shatter some realities here. This may very well be the most incomprehensible and fantastic account you have ever conceived; but I am afraid it is all too true.
The story is long and very, very complicated; but in a few words I shall give you more truth per square word than you've probably heard for some time now. As some of you may have suspected I came from another world. Many facts have remained undisclosed because of the existing reality level on earth; but there are things you should know.
This is an excerpt from a letter I sent to my step-daughter before she brought my son over to visit me in Japan for the summer. At the time I had only been in Japan for about six months (and living in Tokyo at that) so some of the comments may seem somewhat biased and naive. I have removed any personal references from the letter and, in some places, have made additional comments where my current opinion differs from that which I held at the time the letter was written. Still, it contains what I thought were the most important things to keep in mind at the time.
This simple phrase, which appears at the opening of the Manifesto of the O.T.O., is often encountered as part of the introduction of many a formal letter within our Order. As often as we may have heard or read this phrase, how many of us have actually stopped to consider the implications of each of the three simple words contained therein.
Peace and Truth are easy enough. Everyone seems to understand the principles behind these words, even though we may not always put those principles into practice. Tolerance, on the other hand, seems to be a more nebulous quantity. Oh sure, we mostly know what it means in a literal sense, but would we actually recognize it if we saw it walking down the street or experienced it in our personal lives? I would like to dwell for a moment, if I may, on my own views regarding the significance of tolerance. Not that I am in any position to boast, mind you. In fact, I have found this article to be one of the most difficult I have written in the history of the Breeze. The overall concept and the feeling of what I wanted to say having been in the works for over six months, the precise words and ideas continued to elude my grasp.
If anyone is wondering why, in December 2013, I'm claiming to have entered the blogging world when there are posts from back in 2009… it's because at one time I was toying with the idea of using WordPress and I signed up for an account on WordPress.com and posted a few missives. I've imported them to this blog as well, for what they may be worth.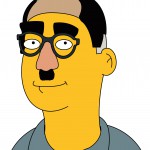 Well… I've finally decided to upgrade the web site that I started some 16+ years ago. It's not that I don't embrace change. It's just that so many of the so-called CMS (Content Management System) packages available at the time I first started looking didn't meet my criteria. Being a software developer by trade, my preference was to develop something of my own.
That was years ago and… here I am… supporting the same static web pages that I mostly wrote when the site was first published. And, of course, the CMS developers haven't been sitting still in the interim. Most of the major packages that are available today do more than I could ever hope to duplicate by writing my own. After some mind-numbing research, I decided to pick WordPress as the basis of the site renovations (I also happen to have some experience writing posts under WordPress so that influenced the decision to some extent.
The legacy web site contains a number of static pages which have turned out to be popular resources and which have established themselves as reference links on other web sites. I intend to keep those URLs alive, albeit many will undergo significant editing as I move the information from the existing pages to the new WordPress system.
My interests and experiences are many and varied (hence, the "eclectic" in the site's sub-header). Hopefully, future posts will sort themselves into a small handful of meaningful categories and maybe the occasional off-the-wall topic. Till then, feel free to browse the legacy site at http:://larabell.org.
Well… once again I survived the annual neighborhood festival. Being in somewhat worse physical shape than usual and less prepared this year than last, I really wasn't sure how well I'd hold up. To make matters worse, I spent more time helping out on other stuff (like setup, teardown, etc) than I did last year.
On Saturday morning I helped with the children's mikoshi (a smaller version of the portable shrine that the local kids carry around – see below). Both of my kids had soccer practice – which I suppose implies it's own kind of ritual, but after another manner. Anyway, I got to blow the whistle for half the route – which doesn't seem all that hard until you realize that continuous staccato blasts of breath interfere with one's proper intake of air while having to walk and help hold up what is still a very heavy object as the kids start to run out of gas. And it seems to me there were fewer kids this year… no doubt the result of the unusually warm temperatures we've been experiencing (which adds a double dose of "argh" for the adults helping out ;-).
Anyway, that went well, save for my sunburn. Later that afternoon, after a sufficient intake of beer (the standard festival fuel) and an unsuccessful attempt to take a short nap, I wandered down to the local shopping street to help set-up a tent and wheel a huge scaffold structure down the main street (part of which was closed for the festival's evening events). Then more beer, of course. Later helping a drunken acquaintance find his way home (not part of the festival, of course), followed by more drinking. Having gotten home as 1:30am, I kinda figured I'd be somewhat less than my normal self for the following day's activities. I was right.
The following is an excerpt from an email conversation with a good friend of mine…
That said, I will continue to eat all of the life forms that taste good on this earth. Whether I am liberating some part of them in the process I am not certain, but the eating is good :)
Agreed. Of course, if you consider that predation is part of Nature (and not only among humans), you could make a case that it's part of the Will of the fish to be eaten. In that way, you're helping it to fulfill its central purpose. You didn't think fish were put here just to eat, fuck, and swim around, did you?
Not only that, but if you believe the Buddhist clap-trap about souls being reincarnated as fish as a result of their bad karma, then who are we to decide how that karma was meant to play-out. If you become a fish because of eating too many fish, then you're supposed to be eaten, no? Eating the fish allows him to balance out his earlier indiscretions and get on with his spiritual evolution.
Ya know… when organized religion gets hold of a good idea, more often than not the idea becomes perturbed in such a way as to ensure the ultimate indispensability of the organization formed to promulgate the idea. Miguel de Molinos, for example, taught that all we really had to do was contemplate God and we could form a direct channel with the divine – but they imprisoned him and banned his book because the party line at the time, as now, was that you need a professional priesthood to act as go-betweens to carry the messages back-and-forth. Most religions have similar perturbations in their messages. For that matter, so do most branches of the medical profession.
I was just reading an article the other day that happened to mention, in passing, that the "goal" of Buddhism was, at one time, the attainment of Nirvana but later that was later "changed" to be the attainment of Nirvana for all living beings. I've heard it both ways. But this was the first time it really struck me that one of those goals could be viewed as self-serving from the point-of-view of the "organization" known as Buddhism. That is, if all you're interested in is Nirvana for its own sake, you hardly need Buddhism (the organization) once you've mastered the basic concepts and meditations. You certainly don't need the priesthood once you've achieved your goal. But… if you can be convinced to postpone your "departure", as it were, until everyone made it out, the organization would always have a reliable cadre of followers.
Now… I don't mean to sound crass or selfish. I'm all for enlightenment on a large scale and if I am presented with the opportunity to speed up the process for someone else along the way, all the better. But suppose this "enlightment for all beings" thing is really just another perturbation introduced into an otherwise effective system in order to preserve the organization itself and provide job security for the established priesthood? If that were so, would the "goal" of "enlightenment for all beings" seem all that altruistic any more?
Well… it's erection time again in Tokyo. Oops… I meant "election" (get your mind out of the gutter for once, will you?). How do I know, given that foreigners can't vote in public elections? I know because my otherwise quiet neighborhood is innundated with trucks and cars sporting loudspeakers the size of my desk, driving up and down the streets spewing their political rhetoric as loudly as they can. It seems that lately there are more of these vehicles than before – each supporting a candidate for some minority party that doesn't stand a bat's chance in hell to win against the incumbent (elections in Japan are largely symbolic since it's very rare for an incumbent to actually not win back his seat each time).
I really have no idea why these guys think that the way to win an election is to drive around the neighborhood during the day waking babies from their naps, causing dogs to howl like they've just been tazered, and preventing me from concentrating on the software code I'm trying to write. Oh yeah… you can leave that last part out – I can't vote so nobody really cares if I can't concentrate in my own home. The Japanese, however, seem to have a curious apathy toward these loud goings-on. At least I've never heard anyone complain. Several years ago I used to work in a tall building across the street from the Tokyo Metropolitan Government Building (the "Tocho" – then, as now, the tallest building in Tokyo). At least two or three times a week, more when elections were near, huge busses, painted like military vehicles with heavy screen over the windows, would circle the Tocho blasting some kind of rhetoric or another. It was often so loud I could hear it from the 20th floor of a high-rise office building. Likewise, one can often see politicians and other manner of kooks blasting their propaganda through huge loudspeakers in front of major train stations. In highly populated areas like Shibuya there are often two such spectacles going on within earshot of each other. And hardly anybody gives them a second thought. (It might be interesting to note that Shoko Asahara, the man behind Aum Shinrikyo and the sarin gas attacks on the Tokyo subway system in 1995, once campaigned for public office using a similar methodology – in that case, the loudspeaker van was surrounded by Aum followers dressed in elephant headgear. Now that would have been something to see…)
From what I've been told, there are no laws in Japan limiting how much noise one can make on public property. It seems the only real limit is technology and the unspoken threat of being sued by someone for hearing loss. I've often thought of starting a campaign whereby people could report where and when these loudspeaker-carrying vehicles were operating and post an ordered list of the worst offenders – the point being that the public could then vote them out of office to send a message. Of course, the public being what they are, the publicity would probably have the opposite effect. I've also thought that maybe I could encourage people to start a grassroots movement to explicitly vote for those candidates who refuse to disturb the peace of their neighborhoods by blasting their voice all over creation. But… alas… I can't vote so the powers-that-be aren't likely to even care.
I was just reading an editorial article on the recent "rise-and-fall" of media reports concerning the novel A/H1N1 outbreak. The author seems to confuse a lack of panic with "scoffing" at the alarmist stance taken by the media at the start of what is clearly a pandemic of global proportion. I can certainly relate. The only opinions that seem to make it into the mainstream media these days are those at the extremes. On the one hand, you have those who believe that the current strain of A/H1N1 is a lethal killer waiting to jump out of the shadows and take out half the planet's population. On the other hand, you have those who believe the whole scare was trumped up by the media outlets as a publicity stunt (well… ok, maybe nobody has used those exact words… yet). What you don't hear nearly as much (unless you consider the WHO and CDC websites "media") are the balanced reports of what's really going on and how likely we really are to fall victim to this particular threat.
Those who would have you believe that Armageddon is at hand point to the last huge killer pandemic in 1918, when the Spanish Flu claimed around 50 million lives. In that case, experts say, the same strain showed up in a milder form the previous Spring but came back with a vengeance when the regular flu season started the following Autumn. The Spanish Flu of 1918 was eventually identified as another strain of H1N1 (nobody knew that at the time, obviously – apparently, someone was able to recover samples of the 1918 virus from the Alaskan permafrost). Every year since then (and even before then) has brought with it some kind of flu virus (twice a year, actually, if you consider that flu season in the Southern Hemisphere is six months out of phase with that of the Northern Hemisphere). Since one of the survival mechanisms of the flu virus is constant mutation [1], every year's seasonal flu is slightly different from the year before. Health officials attempt to predict these mutations and concoct a vaccine each year specific to the predicted strains – and most of the time it works. What tripped the alarm this year is: (a) the fact that there hasn't been an A/H1N1 virus circulating in recent memory so it was believed that humans had no natural immunity, (b) the virus seemed to be affecting more than just the very young and the very old, and (c) it appeared in the Spring – somewhat unusual for influenza… and very similar to the situation leading up to the pandemic in 1918.
When I consider my age in "Internet years", it feels like I've been around for quite a while. I graduated High School in 1974 and college in 1978. Back then, the Internet was something only the grad students in the Computer Science Dept even knew about and email was still considered experimental. We had phones back then, of course, but when I moved to the Left Coast after graduation, the only affordable way to stay in touch with old friends was by what the "connected generation" now refers to as "snail mail". Needless to say, I've since lost track of many of my old friends from school. Same with my co-workers from the first half dozen or so jobs I had.
When I first put up my personal website in 1995 and established my own vanity domain some five years later, I realized that one of the main reasons I wanted a personal website, beyond it simply being a "cool" thing to do, was that I was establishing a beacon via which I hoped to re-establish communication with long-lost friends with whom I had lost touch through my own laziness and poor archival skills (in other words, in many cases I simply lost their addresses).
And the ploy seemed to work. Over the last 9 years or so I've had quite a few old acquaintances look me up on Google (or one of the many 3rd-world search engines out there) and drop me a note saying: "Hi… remember me? How's it going". Of course, in many cases the conversation only lasted until the civil greetings had been exhausted, as we no longer had enough common experience to keep the dialog going. In some cases, things continued on, albeit in the background. In at least one case, the other person and I had drifted so far apart in our viewpoints that, had we met in person at a party, there would have been a very real danger of a fist-fight breaking out.
Welcome to my personal social experiment. Isn't that what all blogs start out as (and what most of them still are)? This evening I stumbled across a forum on a relatively arcane subject (which, for now, shall be unnamed, for it's not relevant to the message). I found a number of things I thought were interesting, some I thought were misleading, and a few on which I thought would benefit from an injection of my wit and wisdom. However… I realized that not only was the forum site itself relatively obscure, there were so many topic, each filled with a haystack of useless banter interspersed with a few real needles of wisdom, that I could have spent all night posting replies to the existing topics with no overall exposure or effect.
In addition, a so-called "friend" was riding me for being a "technological luddite" because I didn't have an account on Facebook. Talk about a loon. But there are times that I feel I have something worthwhile to say but no fixed place from which I can say it. I said quite a lot on my static web page (http://larabell.org) and it was always my intention to get back to writing full-length articles for publication on that site. Somewhere between the overly-formal requirements of a static web site and what I believe to be the overly-frivolous environment of Facebook and Twitter lies the realm of the blog.
So… not knowing whether I will have the discipline to keep a blog up-to-date, I decided to start a free account here, on wordpress.org. If things work out, I can always migrate the better posts to my own server and step up my involvement. For now, this is simply a place where I can vent and maybe post a gem from time-to-time. But, for now, it's 4am where I am and I really need to get some sleep.
"Man has the right to speak as he Will."
"Man has the right to write as he Will."
 -- from [Liber OZ](/oz.html) by Aleister Crowley

I like to think that my personal philosophy rests solidly on the foundation of personal freedom. Of course, it would probably be a bit of a stretch to say that my every action is based on this principle but it does play a strong part in my political and social views, as well as in my interactions with others. And I sincerely believe that we are each only as free as we allow others to be free. Allow me to explain…