Last modified: Tue Jun 10 10:52:28 2003, see what's new.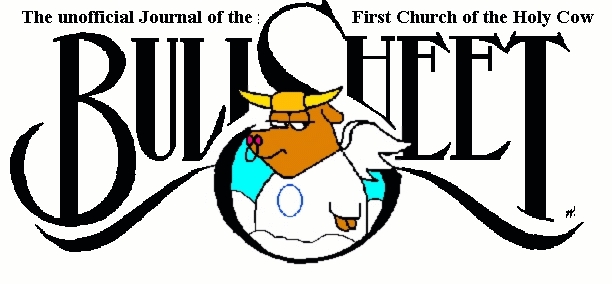 ---
The Truth Stops Here
---
Welcome to the Bullsheet! This page is maintanied by the ineffable Hagios Xao for the enjoyment of any who choose to cross the threshold. As you may notice, the page is under severe construction (read: is only here as a test and will probably be replaced in its entirety at some point).
---
| | |
| --- | --- |
| Press the button on the right to be notified of changes to this page. | |
This notification is provided as a public service by the URL-minder.
---
Don't forget to visit my...

[ HOME PAGE | FAVORITE PLACES | PERSONAL RESUME | GUESTBOOK ]


This page is maintained as a public service by Joe Larabell.
Inquiries: http://larabell.org/MailTo.cgi/larabell/getForm